Professor Wonder?
---
So who is this guy, anyhow?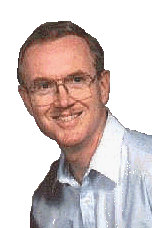 My real name is Garry Gardner. I was born and raised in the suburbs of Detroit, Michigan and graduated from Clawson High School in 1966. I majored in Missions at Nyack College in Nyack, New York, and took a one-year post-graduate course at Jaffray School of Missions (now Alliance Theological Seminary) where I met Ilene Hunter, who became my wife.
Occupational Background
We pastored for seven years in Texas and Oklahoma, planning to become overseas missionaries with the Christian and Missionary Alliance until health problems prevented us from moving overseas. While in Stillwater, Oklahoma we started the Gardner Gospel Puppets as a children's ministry in our church. That ministry has become inactive since our move to Boone, Iowa, where we now live, but we have found new areas of ministry at Bethel Church. Our two daughters have both graduated from Iowa State University, and our older daughter's family lives in Boise, Idaho. Our first granddaughter was born there in November, 1998, and her brother joined her in December, 2000. Our younger daughter's family lives near Lansing, Michigan, and also has two children, born in 2007 and 2012. I am semi-retired, working part time as a software engineer. Ilene is retired and involved in a variety of volunteer activities.
---
Ministry/Entertainment History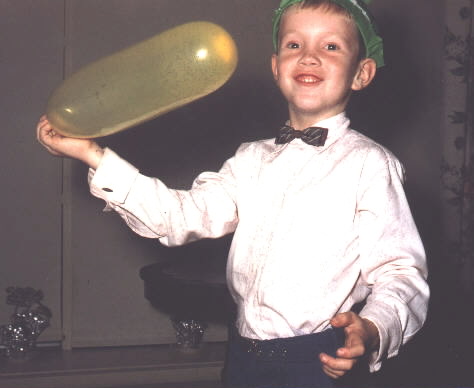 Professor Wonder - age 5
I became interested in magic as a child and got started with a "Sneaky Pete" magic set by Remco. My early inspiration came from my cousin George, who died in a tragic accident at age 16, Milky the Clown(Clair Cummings) and Mark Wilson's "Magical Land of Alakazam." In high school and college I collected an array of books and simple tricks but seldom did any performing. After we started the puppet ministry I began interspersing magic effects with our puppet skits. This led to doing magical children's messages and occasional full-fledged gospel magic shows, first at my own church, and then for other churches and community events.
In 1991 I joined ring 167 of the International Brotherhood of Magicians in Des Moines, Iowa, where the encouragement and friendship of other magic hobbyists and professionals has been a real benefit.
---
So why "Professor Wonder"?
I took the name in March of 1996 and the character is still under development. I'd been toying with the "Professor" angle for some time in connection with a stage name for my magic work ("They call me Professor because I profess to be a magician...."). The "Wonder" idea is meant to encompass several aspects of my work, including humor ("I wonder how I did that!?"), anticipation (What will this balloon be?), and the truly Awesome message of the Gospel.
---
Additional Resources
Click on the Logo
Caution: some sites may contain links to material that is not appropriate for children. Parental supervision is recommended.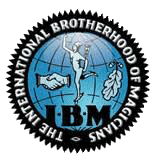 GifsNow Icon Page - FREE Animated GIFs!